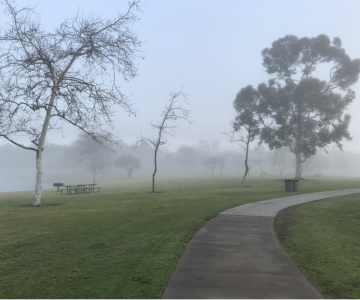 InSight Magazine is looking to grow its team for the Summer of 2018 and Fall through Spring of 2018-2019. The publication will be accepting applications on various fronts, including logistics, event planning, marketing, digital media, and content creation. *Course credit available.
We are looking for additions to the following teams:
LOGISTICS COMMITTEE
Finances and administrative paperwork
Public Relations
EVENTS COMMITTEE
Outreach, which primarily focuses on the relations between InSight and its audience
Community service coordination, which plans community service events, campus events and fundraising
MARKETING COMMITTEE
Develops the best strategies for generating consumer interest.
SOCIAL MEDIA COMMITEE
Create and manage all social media accounts : Facebook, Instagram, Twitter, etc.(Curate live videos, stories, post, and captions.)
Develop schedule for multiple post a week
Keep with the aesthetic/brand of InSight Magazine
Comment, like, and respond to appropriate accounts/questions
WEBMASTER
Must be proficient in using WordPress, CSS, and HTML
DIGITAL-MEDIA COMMITTEE
Roles we are seeking:
Artists/Art Curator (oversees all art content)
Photographer
Videographer (with video-editing experience)
Graphic Design Artist
DIGITAL FILMMAKING TEAM:
Digital Filmmaking Students will be responsible for producing video content as supplementary content to support and enhance InSight Magazine. Responsibilities include, pre-production, production, and post-production as well as final delivery for content
Must be proficient in editing and scheduling/producing
Must be knowledgeable in key framing
Must be proficient in Adobe Premiere. Knows how to organize audio/video synchronization workflow, as well as post-sound workflow and sound mixing
Optional: Proficiency with Premier to DaVinci round trip workflow for coloring and Premiere to Audition round trip workflow for post-sound
EDITORIAL TEAM
As a part of the editorial team, you will evaluate pieces from our in-house content writers and submitters. Our team edits for clarity, grammar, and word-choice. We are seeking interested and capable editors for our team. Editors must be able to:
Follow strict deadlines
Pay close attention to detail
Communicate with assigned writers Meet our editorial standards — which shall be demonstrated in a sample edit below
Regularly report new ideas for articles to the team
Those with previous editorial experience preferred.
CONTENT WRITING TEAM
This is a prioritized and highly requested section, we are seeking writers who can create high-quality written content for the magazine, writers will be assigned a selection of topics to choose from. This position also allows for more independent work.
COPY EDITOR
This position is dedicated to fact checking and proofreading all content before it is published.
If you have any questions, please don't hesitate to send us an email at contact@insightmag.org.
The deadline to apply is Sunday, May 27th.
APPLY HERE