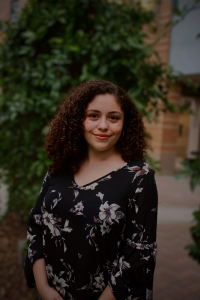 Joining InSight during my junior was out of pure interest and passion to report on meaningful subjects within my own community. Although it was a small publication, it was mighty and the impact it has on people can be seen through our stories and interactions with the public. The ability to connect humans through writing and outreach is a big reason why I joined InSight in 2019. Since then, this publication has continued the conversation pertaining to poverty in our community.
Growing up in La Habra, homelessness has always been an issue that runs deeper than just a lack of availability. There is much more than meets the eye; housing, community outreach, and awareness are principal when reporting on poverty. The core of InSight is to educate the public while also empowering people of all races, genders, and classes a safe space to tell their story of poverty in Southern California. Although the crisis is still high, by attempting to reach the public through meaningful stories and research, the challenge can be met through our dedicated staff of student writers, contributors, and donors in ensuring we continue to bring awareness to this issue that affects so many.

I hope to continue the growth at InSight and keep the conversation going. Through reporting and outreach our team is committed to creating thoughtful content that will stand as a strong support system to our community. I firmly believed that journalism is the strongest way to tell stories of the human condition and that is what InSight is all about. I look forward to this journey and seeing what the year has in store for us.

- Brittany Nicole Zendejas, Editor-in-Chief, 2020