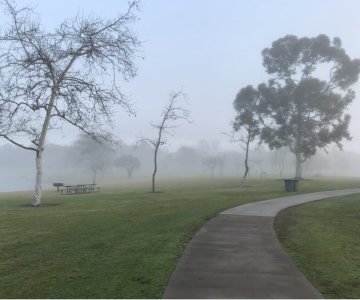 InSight Magazine is looking to grow its team for the Spring quarter of 2019. The publication will be accepting applications on various fronts, including content writing, digital-media, event planning and marketing. *Course credit available. *Compensation available for select content.
We are looking for additions to the following teams:
Content Writing Committee
This is a prioritized and highly requested section, we are seeking writers who can create high-quality written content for the magazine, writers will be assigned a selection of topics to choose from. This position also allows for more independent work. Writers will be compensated for stories selected towards publication.
Editorial Committee
Responsibilities as an editor will include evaluating pieces from our in-house content writers and outside submissions. Our team edits for clarity, grammar, and word-choice. Editors must be able to follow strict deadlines, pay close attention to detail, communicate with assigned writers, meet our editorial standards and regularly report new ideas for articles to the team. Those with previous editorial experience preferred.
Digital-Media Committee
The digital-media committee consists of artists and photographers who create visual content for the publication. Activities for photographers include attending and documenting community events, developing visual stories through photo essays as well accompanying content writers on trips. Artist activities include creating art series, original sketches and comics for the publication.
Events Committee
The events committee will be creating engaging on-brand events for the entirety of the quarter. Responsibilities include coordinating community service, campus and fundraising activities as well as event preparation such as reserving spaces, catering and other necessary logistics.
Marketing Committee
Responsibilities include developing on-brand marketing content to increase engagement from the community and readership. Marketing will work with events and social media in general public outreach such as with advertising, distributing posters and collaborating with other organizations on and off campus. The marketing committee will also be responsible for managing InSight Magazine's social media channels including curating live videos, stories, posts and captions.
Marketing Lead
Additional to having the same responsibilities as members in the Marketing committee, the lead will meet with both their team and separately with committee leads to report on the progress of their committee.
If you have any questions, please don't hesitate to send us an email at contact@insightmag.org.
Application Pages
Apply below for Content Writing and Editorial
Application Form
Apply below for Digital-Media
Application Form
Apply below for Events, Marketing, and Marketing Lead
Application Form
The Deadline to Apply is Wednesday, March 20th, 2019.