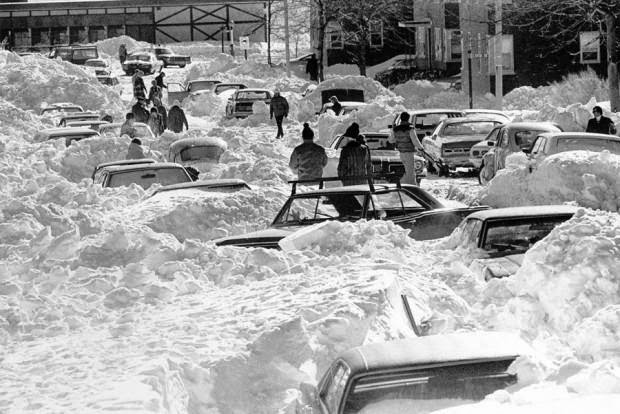 Photo courtesy of 90.9 WBUR
Recently Boston, Massachusetts has been getting record amounts of snow. In late January of this year, Boston received a whopping 24.6 inches, only three inches short of the current record of 27.6 inches. (These totals were accumulated over two days.) February has, however, acquired the record for snowiest month in Boston. According to the NWS's Boston Twitter account, on the 15th of February, Boston received 45.5 inches of snow total. This

number has beat the old record of 43.5 inches set back in January 2005. With only two months into 2015, the snow has also set another record for third snowiest winter in Boston. Even with all these new records, people are still out in this weather. Many nurses and doctors have had to put on skis or snowshoes to get to work.
It's not truly a major event unless some people decide to post it on social media. All this snow has encouraged many thrill-seeking daredevils to start up the Boston Blizzard Challenge on Instagram and Vine. The objective in this challenge is to jump into a snow bank from a window wearing only a bathing suit. Boston Mayor, Martin Walsh, has commented on this Blizzard Challenge by saying, "This isn't Loom Mountain. This is the city of Boston, where we're trying to remove snow off of the street, and it becomes very dangerous."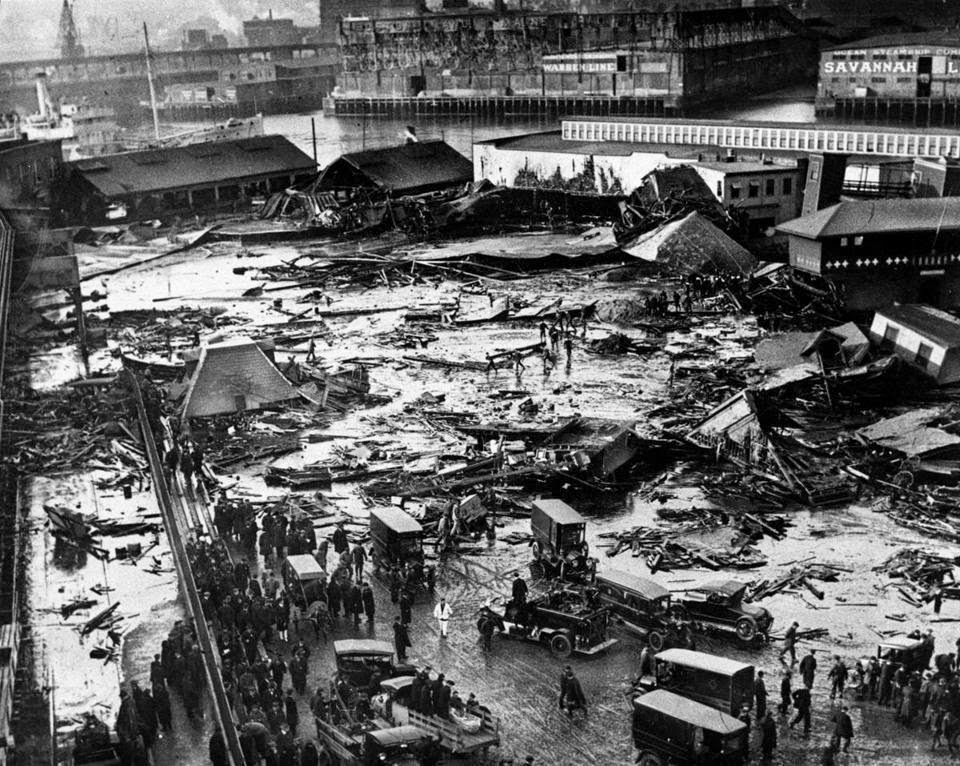 Photo courtesy of Boston Globe
This isn't the first time Boston has had strange happenings. Back in January 15, 1919, Boston had a molasses flood. Yes, a molasses flood! Ever heard the saying, "As slow as molasses running up a hill?" Well, molasses didn't exactly flow so slowly. In this incident it was traveling at 35 mph! That's as fast as my mom allows me to drive on the streets! A tank carrying around 2.3 million gallons of molasses collapsed at the Purity Distilling Company (PDC). Sadly the flood claimed 21 lives, the ages ranging from 10 to 76. There was another 150 people injured along with some horses. The first people to respond to this event were sailors from the USS Nantucket, and later on Boston Police, the Red Cross, and other Army officials came to the city's aid. Enraged by the event, locals brought a suit against the owners of the PDC, United States Industrial Alcohol Company (USIAC). The court sided with the residents requiring that the USIAC pay $600,000 to victims and victim's families (roughly $10.7 million today).